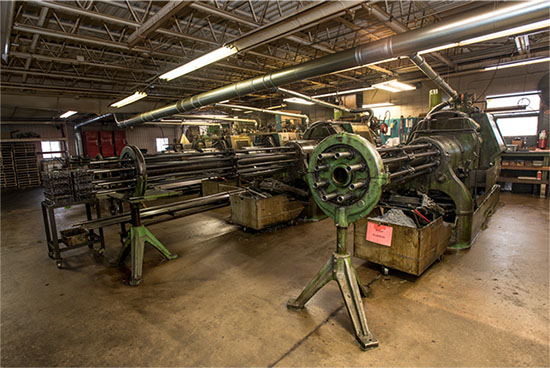 A History of Precision Machining
R&H Machine Products specializes in precision machining and was established in 1967 by Ralph Rassi & Bob Hayes. It began as a small family-run screw machine facility based in Marcellus, Michigan. Denny Grice purchased R&H Machine Products in September 1995, and moved the company to its current location in Three Rivers, Michigan.
This move allowed R&H to triple its manufacturing space, allowing steady growth. Since then, R&H has diversified its production with sophisticated CNC machining tools and continued to add to its production capabilities.
Another Expansion
In 2013, once again pushing the limit of its capacity in both machine tools and space, R&H added an 11,200-square foot addition to its existing Three Rivers location, as well as bringing additional advanced precision machining equipment online.
The addition doubled the company's physical size, and brought the company up to 20,500 square feet. The expansion will allow R&H room to grow and provide the best in precision machining for years to come.